NEWS FROM THE CITY OF OAKLAND
Alameda County Advances to State's Red Tier, Prompting More Allowed Activities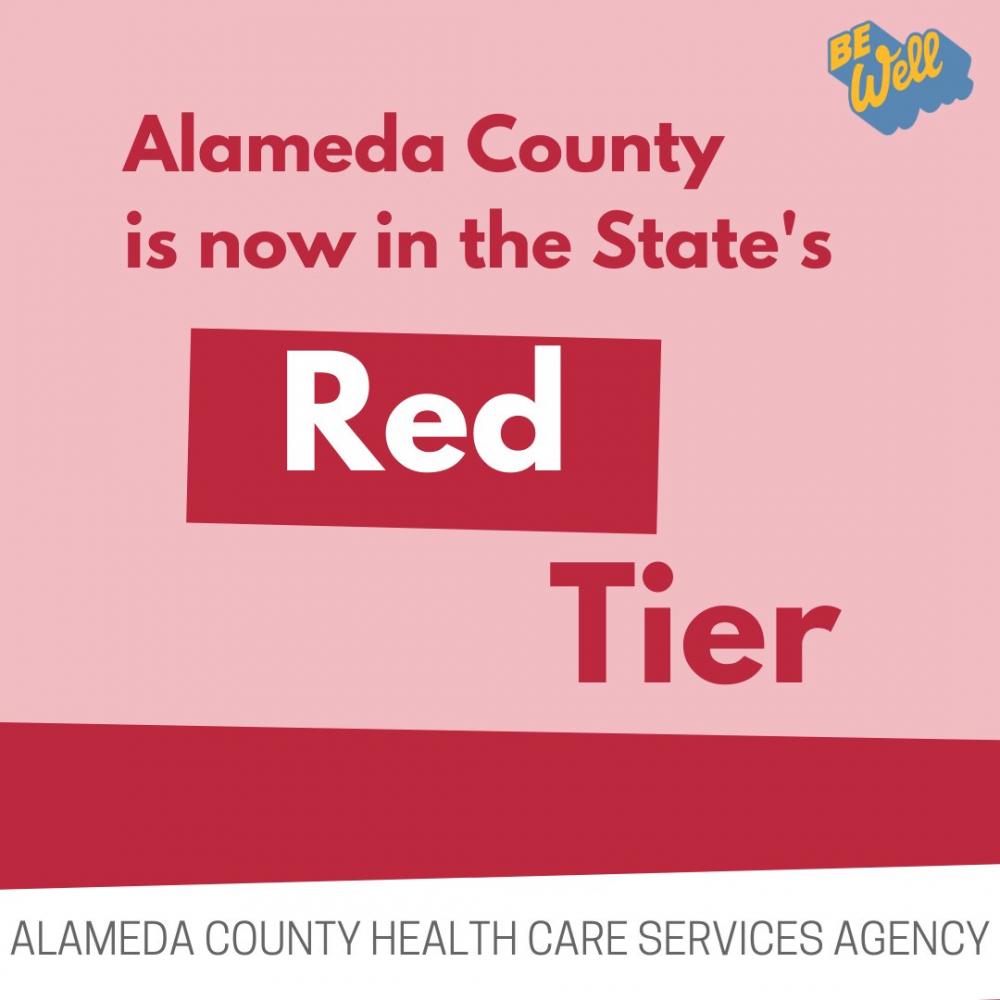 On Wednesday, Alameda County advanced to the Red Tier in the State's Blueprint for a Safer Economy reopening framework. In the Red Tier, indoor dining is allowed at 25% capacity; most retail store capacity increases to 50%; grocery stores at full capacity; and gyms, fitness centers and yoga studios may operate indoors at 10% capacity with modifications. Movie Theaters may open indoors with 25% maximum capacity or 100 people, whichever is fewer. Hair Salons, Barbershops and Personal Care Services may continue to operate indoors with modifications. For the full roster of activities, visit
https://covid19.ca.gov/safer-economy/
and enter Alameda in the search field.
Let's talk budget! Oakland Mayor Libby Schaaf is hosting a virtual Budget Summit on Saturday, March 20, 1 P.M. - 3 P.M.
Before the summit kicks off we want to hear from you Oakland! Take
this survey
to let us know which three topics deserve a deeper dive.
Click here
to register for the Budget Summit.
Ensuring Vaccine Equity to Safely and Sustainably Reopen
The state has set aside 40 percent of vaccine

doses for the hardest-hit communities in California and has established a vaccine equity metric.
This approach recognizes that the pandemic did not affect California communities equally. Forty percent of COVID cases and deaths have occurred in the lowest quartile of the Healthy Places Index (HPI), which provides overall scores and data that predict life expectancy and compares community conditions that shape health across the state.

Consistent with the disproportionate impact of the virus, the state is modifying the Blueprint for a Safer Economy to lead with opening activities when vaccines have been deployed to these communities.
New Campaigns to Dispel Vaccine Misinformation
Alameda County is working with trusted messengers to address misinformation and spread COVID-19 facts.

COVID-19 Community Voices,

was developed by the Health Care Services Agency and features faith leaders such as Bishop Bob Jackson,

Rev Dr. Van Hook, and Pastor Gerald Agee sharing video

testimonials that can be viewed on

YouTube

.
Summer Jobs with Parks, Recreation & Youth Development
The City of Oakland Parks, Recreation, and Youth Development (OPRYD) is looking for artistic, enthusiastic, and creative individuals to join our team for the summer season.  We are recruiting candidates for temporary part-time employment to support our summer programs. This is a great opportunity for youth and young adults.
You can assist our recruitment efforts by sharing the attached flyer with members and/or participants of your organization. Applications are currently being accepted online only for the following positions:
Recreation Aides  

Recreation Attendant  

Recreation Leader

Recreation Specialists  

Lifeguards  

Water Safety Instructors  

Pool Managers
Interested candidates, sixteen (16) years old and older, may submit their application online until Sunday March 21, 2021.
68th Annual Mother of the Year Award - Call for Nominations
The City of Oakland invites local businesses, community groups, professional associations, government agencies, and service-related organizations to nominate candidates for this coveted award.

Oakland's Mother of the Year Award program was initiated in 1954 to publicly honor Oakland citizens whose contributions to the community symbolize the finest traditions of "motherhood". Award is given to an extraordinary individual whose life story is inspirational, reflecting values of:


volunteerism, service, charity and philanthropy

courage, determination, leadership and heroism

humor, perseverance or achievement against all odds

has made a positive impact on families or community life in Oakland


has been a role model for people of all ages and backgrounds
Nomination Deadline: 4:00 p.m. on Wednesday, March 31, 2021
Thank You for Your Service
A big thank you
to all
the

volunteers who participated
in
Oakland MLK 40 Days of Service from Jan. 15 – Feb. 28th! Results
of
the volunteer efforts
over the MLK 40 Days
include
:


Grand Avenue Mobility Plan Seeks Input from Community Members with Disabilities
The Grand Avenue Mobility Plan is a comprehensive plan for a more inclusive, safer and sustainable transportation network on Grand Avenue between Mandela Parkway to Macarthur Boulevard. The plan is funded by California Department of Transportation (Caltrans), led by the City of Oakland Department of Transportation (OakDOT) in partnership with AC Transit.

As part of the Grand Avenue Mobility Plan, we want to get input from community members with disabilities with a focus on

West Grand Ave from Mandela Parkway to San Pablo Avenue

.

Register for a focus group meeting

on Wednesday, March 17th.

Learn more about the plan

.
Featured Meetings & Events
| | | | | | | |
| --- | --- | --- | --- | --- | --- | --- |
| |   | |   | |   | |