NEWS FROM THE CITY OF OAKLAND
Who is eligible to receive a vaccine?
Alameda County is now in Phase 1B/Tier 1 of the State's vaccination framework. The County is now vaccinating:
Healthcare workers

People in long-term care facilities

People 65+ years of age

Food/agriculture/restaurant/grocery workers (including food assistance)

Emergency services workers (police, fire, animal control, corrections)

Education and childcare workers
Where can I get a Vaccine?
Oakland Coliseum POD
This site is o

perated by the State and the Federal Emergency Management Agency (FEMA) to dispense up to 6,000 doses per day on a daily basis. The site is currently serving health care workers, older adults over the age of 65, and
essential workers
in food and agriculture, education and childcare, and emergency services. Appointments must be made through the State's registration p

latform
MyTurn
or by calling
833-422-4255.



Alameda County Fairgrounds POD




Alameda County is partnering with

Sutter Health

and

Stanford Health Care ValleyCare

to distribute up to 5,000 doses per day, Wednesdays through Saturdays.

The site is currently serving health care workers and residents aged 65 and older by appointment:





Fremont High School
Fremont High School will host a vaccination site from Thursday, February 18 to Saturday, February 20, from 8 a.m. – 4 p.m.
The Fremont High vaccination site is intended to serve our communities that have been hardest hit by COVID and its impacts, including individuals from ZIP codes 94601, 94603, 94606, 94607 and 94621. Eligible individuals who live in those ZIP codes AND are work in one of the eligible tiers have the opportunity to get vaccinated.



Contact the Oakland Frontline Healers
in order to schedule your appointment.

Alameda County encourages residents to
register to be notified
when it's their turn to receive vaccine and they recently launched a
video tutorial
to help residents complete the COVID vaccine notification forms.
AC Transit to Offer Free Shuttle Service to Coliseum COVID-19 Mass COVID-19 Vaccination Site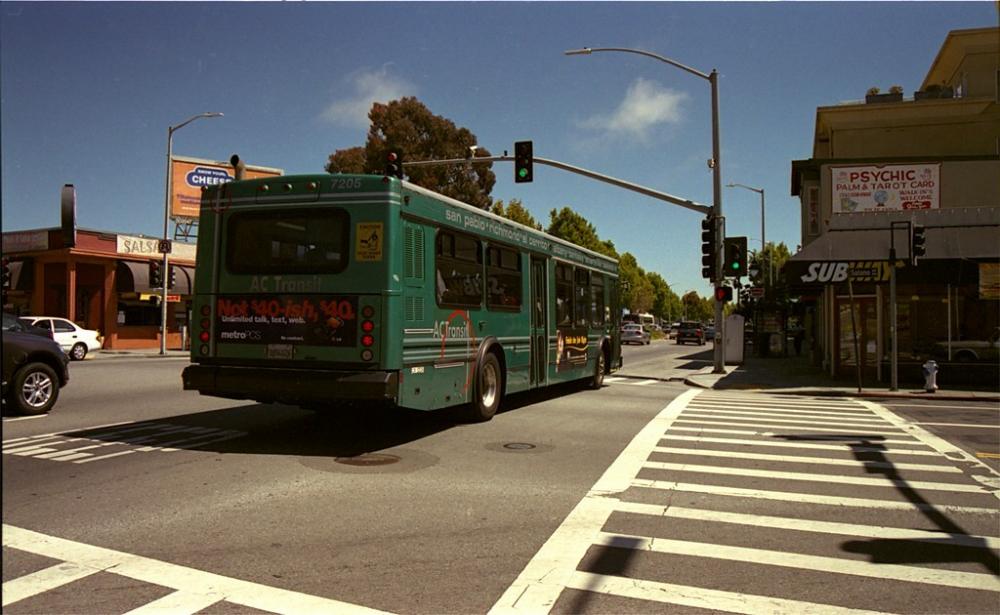 The Alameda-Contra Costa Transit District (AC Transit) will be operating temporary fare-free vaccine shuttles to help Oakland residents receive the vaccine from the Oakland-Alameda County Coliseum mass vaccination site.
The shuttles will operate between 8 am – 7:30 pm, 7 days a week. The shuttles will run every 15 minutes from Coliseum BART and the Eastmont Transit Center to the vaccination site, starting on Tuesday, February 16, 2021. Due to capacity issues related to COVID-19, social distancing measures will be enforced, limiting bus capacity to 10 riders on board at a time.
Get Your Taxes Done Fast and at No Cost to You
The Alameda County – Oakland Community Action Partnership (AC-OCAP) is pleased to inform the community that the City of Oakland's Tax Assistance site will once again provide no cost tax preparation assistance. That's right, if your household earned income was $56,000 or less in 2020, you can take advantage of this free benefit and get your taxes prepared by Certified IRS volunteers.  Save your money in tax preparation fees and schedule your appointment today to see if you qualify for the federal Earned Income Tax Credit (EITC), the state CalEITC, and the Young Child Tax Credit (YCTC) that provides qualifying families with a child under the age of 6 with up to a $1,000.  
Depending on your family size and income, you may qualify to receive a tax credit check of up to
$8,000!
Call the city's EITC hotline at 510-238-4911 to schedule your no cost to you appointment.
Help Oakland Communities Respond to Emergencies
Our
Emergency Management Services Division is launching a Virtual Town Hall series focused on overall community preparedness, with a focus on the CORE program and the Local Hazard Mitigation Planning process.


Monday, February 22, 2021; 11am - 12:30pm

Thursday, February 24, 2021; 6:30pm – 8pm

Sunday, February 28, 2021; 2:45pm – 4:15pm

Tuesday, March 9, 2021; 6:30pm - 8pm
Provide Input on the Reimagining Public Safety Task Force Recommendations
Community members are invited to review and give feedback on the
draft recommendations
from now through Sunday, February 21. Please share your ideas and perspectives to help improve the recommendations and to identify any important gaps.

If you would like to share your perspectives via email, please send a detailed message to

OaklandRPSTF@policylink.org

.


If you would like to participate but do not have access to the internet or a device (smartphone, tablet, or computer), please

call (510) 663-4399

and leave a detailed voicemail with your ideas and suggestions.

Save the date for the final
Community Listening Session
to share feedback on the final recommendations before the Task Force vote:

Department of Violence Prevention Community Town Halls
Oakland's Department of Violence Prevention invites you to a Community Town Hall!
For West Oakland please join us on Thursday, February 25th from 5-7:00 p.m.
Register in advance for this meeting
After registering, you will receive a confirmation email containing information about joining the meeting.
For Central Oakland please join us on Thursday, March 11th from 5-7:00 p.m.
For East Oakland please join us on Thursday, March 18th from 5-7:00 p.m.

Come and talk about violence prevention services in Oakland, what works and what could be better.
Join Youth-led Town Hall on the Black Agenda and Mental Health
Attend a youth town hall on 2/25 in partnership with the Oakland NAACP, KingMakers of Oakland, and Oakland Promise called The Black Agenda: Youth Town Hall on Mental Health



Featuring youth testimonies, state of black youth, calls to action, mental health resources, and responses from Council member Loren Taylor, California Department of Education Superintendent Tony Thurmond, OUSD High School Superintendent Matin Abdel Qawi, Alameda County Superintendent of Education LK Monroe, and more!

February 25th from 6-7:30pm
Tune in Twitter: @OaklandPromise, Facebook and Youtube: Oakland Promise or Dial-in by phone: +1 669-900-6833, 85155532603#
Eliminating Local Contracting Disparities
The City of Oakland is working to eliminate local contracting disparities. Our diverse local businesses are encouraged to take the the

Contracting Disparities Survey

today to help us develop solutions together.
Serve on the Civil Grand Jury
The Alameda County Superior Court is seeking civic-minded County residents to serve on the Civil Grand Jury for the 2021-22 term. The jury's primary responsibility is to examine and report on the operations of local government agencies and to investigate citizen complaints, acting as the public's watchdog.
Featured Meetings & Events
| | | | | | | |
| --- | --- | --- | --- | --- | --- | --- |
| |   | |   | |   | |